Hotel Info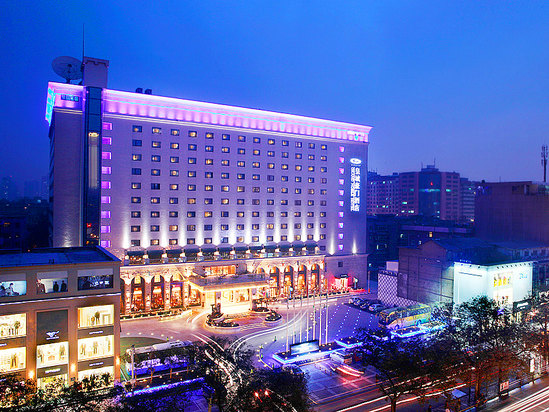 Grand Noble Hotel Xi'an
is located in the most prosperous business district of the ancient city wall in the central area of Xi'an. It integrates shopping, entertainment, various local restaurants and famous shops. It is adjacent to various tourist attractions in the city. It takes about 10 minutes to walk to the bell tower and the forest of steles. It is about 40 minutes and 5 minutes away from Xi'an Xianyang International Airport and Xi'an railway station.
This is a luxury hotel built by the grand hotel management group of Taiwan Yinghui group, which provides first-class facilities and comprehensive services for leisure and business guests.
In order to give you a better check-in experience, the hotel has been replacing the carpets and wallpaper of all guest rooms since the beginning of 2017. The Royal City Hotel is your home in the ancient city of Xi'an.
Breakfast price
: CNY78($10.9) / person
Breakfast time
: 06:00-10:00
Breakfast type
: Buffet (Western, Chinese)